CONCRETING MILDURA
With our expertise and experience, Concreting Mildura have established a reputation as the go-to contractors for all your concreting needs in Mildura. Whether you have a small concrete project or a large one, we are here to handle it with skill and precision.
Why choose Concreting Mildura
Welcome to our concrete world! With our extensive experience serving Mildura, we're the trusted choice for any residential or commercial concrete job. From beautiful driveways to inviting patios and stylish floors, we offer a wide range of services that go beyond expectations. Our dedicated team pays meticulous attention to every detail, ensuring exceptional quality and customer satisfaction. But we're not just about concrete; we believe in building lasting relationships and guiding you through the process. Let's turn your concrete dreams into reality! Get in touch with us today and embark on this exciting journey together!
When it comes to paving your patio, choosing a professional concrete service is the best decision you can make. At Concreting Mildura, we have built a strong reputation for delivering exceptional patio concrete slabs that are of the highest quality and boast stunning designs. Our patio slabs are meticulously crafted, offering excellent durability and a clean aesthetic that will surely impress.
We prioritise durability and longevity in the construction of concrete driveways by utilising high-quality materials. Our expertise allows us to create driveways that can withstand consistent and heavy usage without the need for frequent repairs or patching. You can trust us to deliver concrete driveways that will serve you well for an extended period.
We specialise in constructing durable retaining walls that provide essential stability for soil on different types of slopes. Our retaining walls not only offer exceptional strength and reliability in supporting a variety of materials, but also seamlessly integrate with the natural beauty of your surroundings, enhancing the overall aesthetic appeal of your property.
At our company, we offer the flexibility to produce concrete in a wide range of colours, ensuring that it perfectly complements your building projects. Whether you wish to maintain a consistent theme or you're looking for a fresh and distinctive look, we have the capability to turn your vision into reality.
We take pride in our ability to create exceptional and long-lasting concrete footpaths. Our team of experienced professionals is dedicated to delivering superior craftsmanship and using only the best materials to transform your outdoor space.
Our team of experts excel at crafting stamped concrete designs that will elevate the beauty of your concrete projects. With our skill and creativity, we can transform your vision into a reality, ensuring that every detail is well executed. Trust us to deliver fantastic results that will exceed your expectations.
Not just your local Mildura concreters

01. Experience and expertise
With years of industry experience, Concreting Mildura have established a strong reputation for delivering exceptional concreting services. Our skilled professionals possess the necessary expertise to handle a wide range of concreting projects efficiently and effectively.
We take great pride in our commitment to delivering high-quality workmanship. Our team utilises premium materials and advanced techniques to ensure the creation of durable and long-lasting concrete structures that can withstand the test of time.
We recognise the unique nature of each project and provide customised solutions to meet individual requirements. Whether it's a residential or commercial project, we collaborate closely with our clients to design and implement concrete solutions that align with their specific vision and needs.
We believe in offering competitive pricing without compromising on quality. Our aim is to provide excellent value for our clients' investments, ensuring that they receive the best possible outcome for their concreting project.
05. Customer satisfaction
Customer satisfaction is our priority, and we continually strive to exceed expectations. Our dedicated team is committed to providing a seamless experience from start to finish, ensuring that our clients are delighted with the final result of their project.
Talk to us today for a free consultation about your upcoming concreting project.
How much does concreting cost?
If you're wondering about the budget for your concrete project, concrete costs can vary, typically falling in the range of $50 to $150 per square metre. The final price is influenced by factors such as the project size, desired finish, and leveling requirements. Various elements impact concrete project costs, including site size, excavation and leveling expenses, drainage needs, and site accessibility. Keep in mind that decorative choices like coloured concrete often comes with higher price tags compared to plain concrete slabs.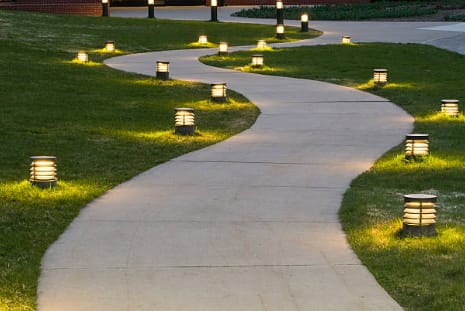 Concreting Mildura reviews
The work Concreting Mildura did on my retaining wall was outstanding! The team displayed remarkable skill and professionalism. I am extremely satisfied with their work and wholeheartedly recommend them for any concrete projects.
I recently worked with Concreting Mildura, and they were fantastic! Their team of professionals delivered exceptional quality and attention to detail for my concrete driveway. They were responsive, used top-quality materials, and exceeded my expectations. Highly recommend them for any concrete services you need!
I just had to share how amazing Concreting Mildura is! They did an incredible job on my concrete footpath. The team was super skilled and the results are fantastic. I couldn't be happier with their work! Great job, guys!